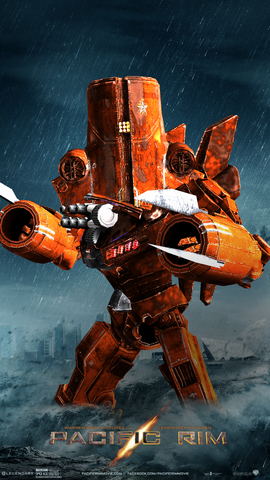 PULSAR PRIME
Technical Information
Given Name
PULSAR PRIME
Status
ACTIVE
Country of Origin
INDIA
Jaeger Specifications
Height
151m
Weight
59481.6 tonnes
Speed
2
Strength
50
Armor
51
Battle Specifications
Energy Core
quadcluster cold fusion supercell.
Weapons
Dual HeliosV fast pulse ion cannons

MK 35N nuclear antikaiju missles. carbon steel weapon mounted CC blades.

Kaiju Killed
54
Out-of-Universe information
Description
Edit
PULSAR PRIME Is an indian Mark VI jaeger. Primarily a long ranged combatant. This jaeger is heavily armed with the most powerful ranged weapons system of any jaeger in existence. The only jaeger to wield dual heliosV  fast pulse ion cannons and MK 35N nuclear antikaiju missles. Pulsar prime is equiped with T16E angel wings for much needed stability when using its ranged weaponry and for walk speed boost. Recognized as one of the jaegers that managed to hold Brutearm at bay and cause its retreat into the earths crust via repeated use of its helios V cannons.
Pulsar prime is a land based jaeger and rarely battles near the coast line. It is best deployed at large areas of high altitute to make best use of its long range weaponry. This jaeger is very slow and heavy so its structure composed of a graphene- carbon steel nanotube laced molecular structure to combat to some degree the effects of the strenght-weight ratio.
Appears on these pages

of
This is the place to put any cool Jaegers you made if you don't want to make a full story, or...
File history
Click on a date/time to view the file as it appeared at that time.